Bowing Basement Walls? Count on Rhino Carbon Fiber
Strengthen and Reinforce Bowing Basement Walls
Do you have a bowing basement wall? You may want to know why this is happening, and you most likely are very concerned about it. One solution that is available to solve your bowing wall problem is Rhino Carbon Fiber™. This amazing product may be the perfect fit for your specific situation and is easy to install and cost-effective. First, let's take a look at what causes bowing walls to give you an understanding of what may be causing them in your home.
The Causes of Bowing Walls
Bowing basement walls are generally caused by expansive soil and hydrostatic pressure. Hydrostatic pressure is caused by the liquid resting within the soils causing pressure to build up around your foundation. Both expansive soil and hydrostatic pressure can be due to a number of factors such as: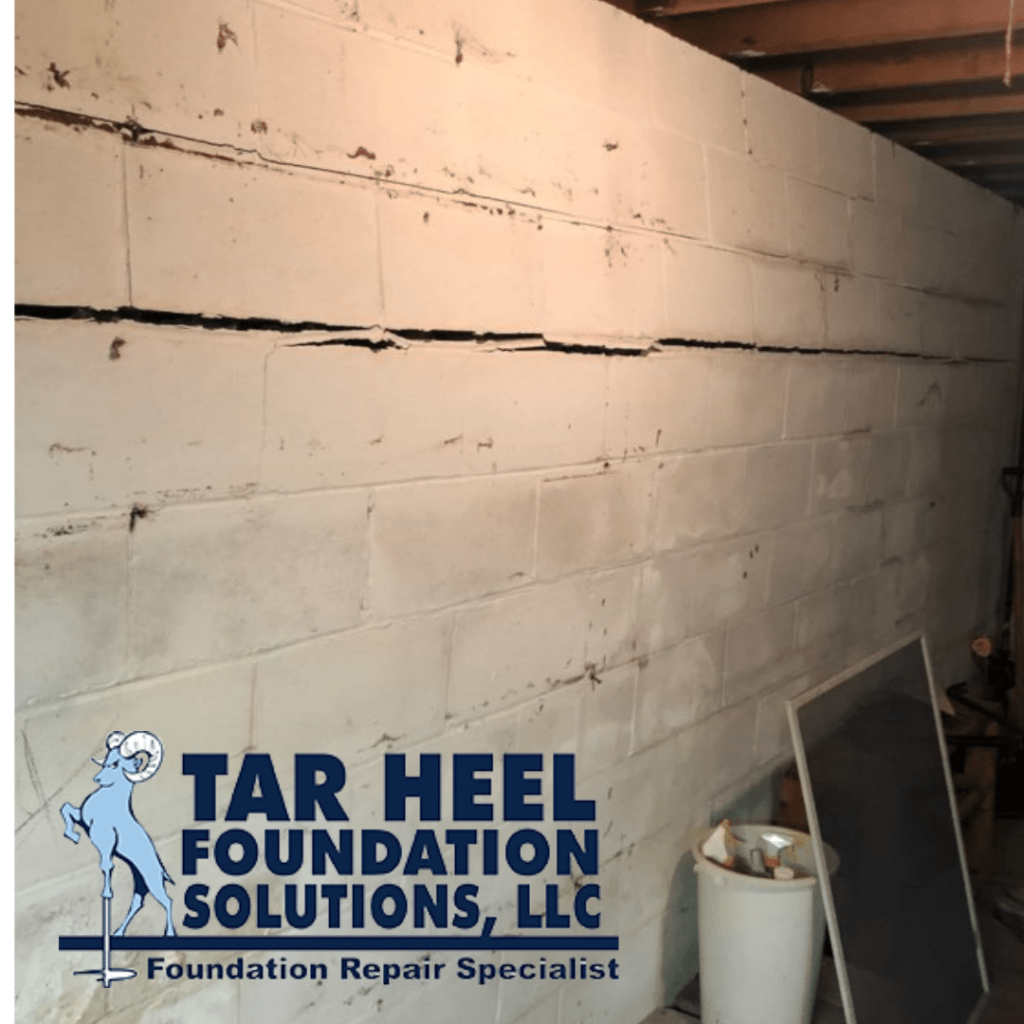 Heavy rain
Poor drainage
Large tree roots
Expanding soil caused by frost
Poor grading around your foundation
Your home may be subject to one or more of the above problems thus resulting in your bowing or leaning basement walls. The key is to have your foundation inspected by a foundation professional, and the team at Tar Heel Foundation Solutions can inspect your home, and diagnose your specific problem to see if Rhino Carbon Fiber™ is a fit to repair your bowing walls.
What is Rhino Carbon Fiber™?
The repair method that utilizes Rhino Carbon Fiber™ can be used on both poured concrete and block walls. Using all the strength and versatility of carbon fiber, the product is installed on the inside portion of the wall, making this solution less intrusive and less expensive than traditional methods. The final finish is smooth, flat, and nearly invisible when painted and it doesn't take up additional square footage. There are many additional benefits of using Rhino Carbon Fiber™: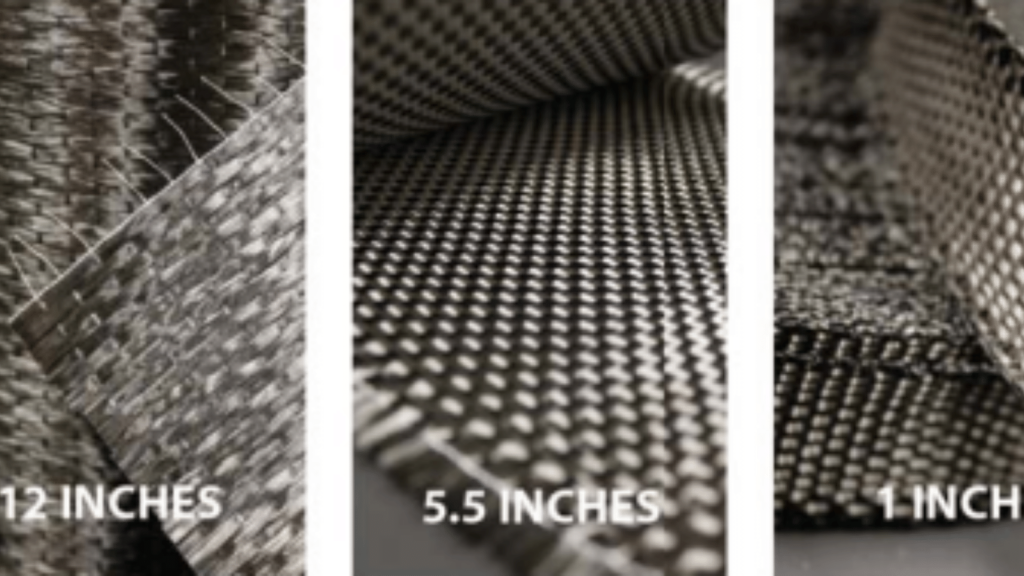 Quick, easy, and efficient installation; can be completed in a single day.
The installation method utilizes the complete tensile strength of carbon fiber.
It can be used in tight, and hard-to-reach spaces.
It does not increase your footprint, no additional square footage is used.
Let's take a deeper dive into some of the additional benefits.
Benefits of Using Carbon Fiber for Foundation Repairs
No Heavy Equipment Needed for Installation
If you have a bowing or leaning wall, your foundation is likely to collapse if you don't repair it. We use Rhino Carbon Fiber for to repair bowing and leaning walls. We prefer to use carbon fiber to repair bowing walls because there is no large or heavy equipment needed for installation, yet this patented system is able to add immense strength and stability.
Adds Strength and Stability While Preventing Further Damage
Rhino Carbon Fiber's foundation repair systems secure the foundation base with the framing of the house. Doing so makes the compromised wall structurally sound once again, as well as prevents any future dynamic cracks. This method is one of the strongest foundation repair methods on the market today.
Finished Product is Clean and Non-Intrusive
Unlike some foundation repair systems for this common foundation problem, when the job is done, there is little to no mess and the repairs are hardly noticeable. After installation you are able to paint or cover the area easily for a clean finish.
Rhino Carbon Fiber™ from Heel Foundation Solutions
If you have spotting bowing or leaning walls in your basement, Tar Heel Foundation Solutions is here to help. By working with this revolutionary product, and applying our expertise, we can repair your foundation and make it safe for years and years to come. Nothing makes us happier than making you and your family safe and secure. Contact us today to set up an inspection, and for Rhino Carbon Fiber™ installation. We would be honored to work in your home!
---
Tar Heel Foundation Solutions is part of the partner contractor network with ECP or Earth Contact Products. We use their wide array of products that are considered industry-leading, for our foundation repair solutions.