Foundation Repair in Camden, South Carolina
Tar Heel Foundation Solutions is proud to serve the Camden area for all of their foundation repair needs. We can restore your home's stability and you can rest assured that your foundation is repaired correctly the first time by our team of experts. Our years of experience allows us to work quickly and efficiently to make sure you are satisfied with the repairs that are performed around your home.

Crawl Space Recovery in Camden, South Carolina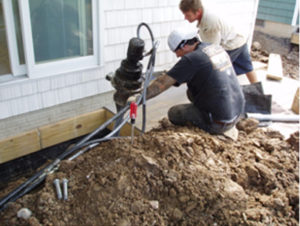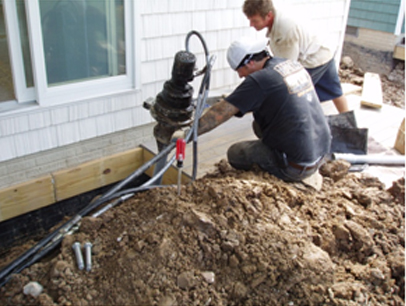 The springs and summers of South Carolina are characterized by hot and humid weather. Humidity causes damage to the foundation of homes. You must take the necessary precautions to protect your foundation from any problems. The first step is identifying that you may have a problem. There are signs and symptoms to look out for. While they may seem small by themselves, they are usually the signs for serious foundation issues.
Be on the lookout for sloping floors, wall cracks, leaks, leaning chimneys, and foundation cracks.
If you notice these symptoms give us a call! Our specialists will come to your property and give you a free estimate. Once we determine the best solution for you, we will use our proven foundation products and techniques.
We use Earth Contact Products when fixing foundation problems. These top of the line solutions have been load tested and are proven to last. You won't have to worry about foundation repair again after we're there. We also might have to tackle the problem at the source. We are proud to serve the Camden area for all of your foundation repair needs.
Our Solutions
Commercial Construction Pilings
Federal and State Work
Foundation Repair
Helical Boardwalk Foundations
Underpinning
DOT Tiebacks and Soil Nails
Retaining Wall Repair
Give us a call, we are your foundation repair experts.