Light Pole Foundations: Ideal Anchoring That Lasts
Featuring ECP Helical Light Pole Support Anchors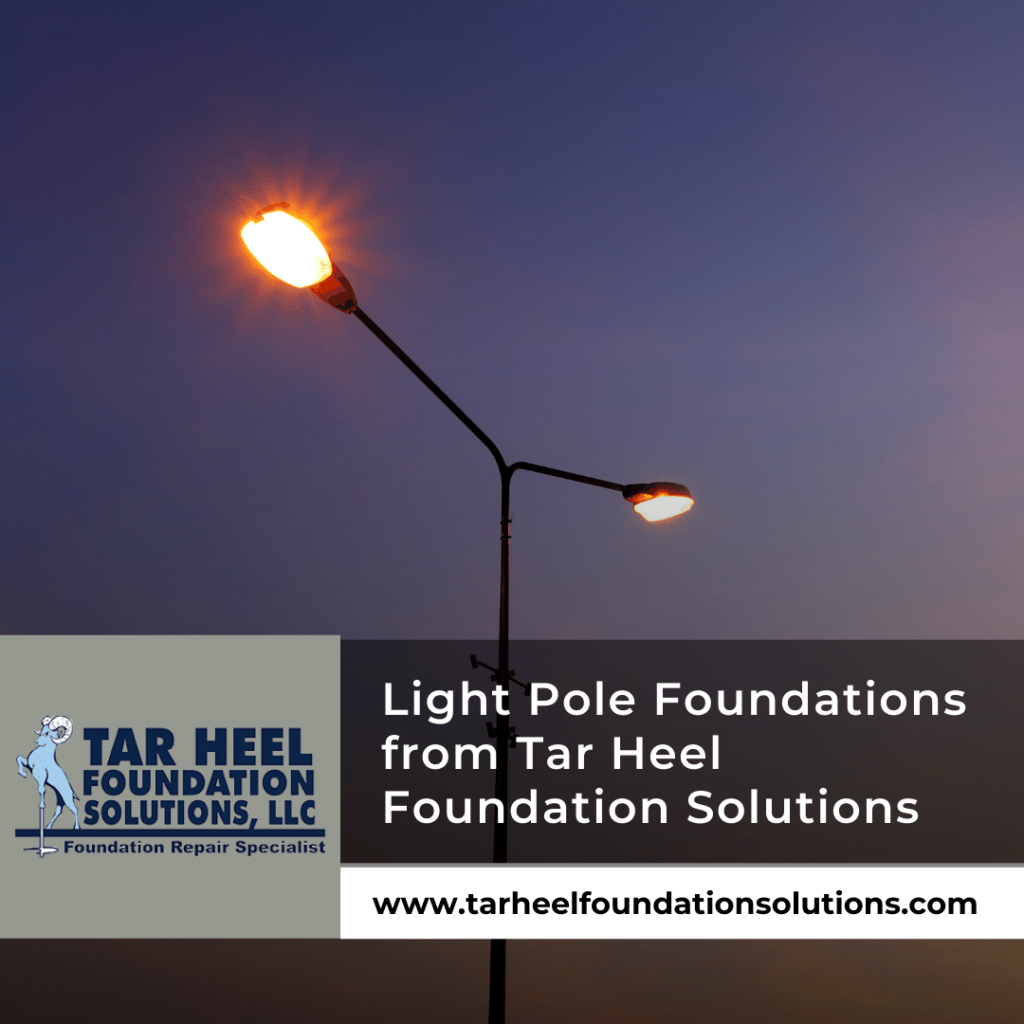 Street lights, Parking lot lights and all other light poles are large, awkward, and heavy. What that calls for are light pole foundations that last, and that also hold fast and long. That is why the anchoring professionals at Tar Heel Foundation Solutions utilize ECP (Earth Contact Products) Helical Light Pole Support Anchors. These anchors, made in the USA, are a foundation method for at-grade and above-grade applications to support street, site, and parking light poles.
The Installation Process
Our light pole foundation anchors are shaped like a giant screw. Our technicians will use hydraulic equipment to screw the helical anchors into the ground allowing for perfectly strong anchoring that lasts.
To allow for quick installation, a cableway is precut in the shaft to allow for wiring access through the side and then up through the base plate. Light pole foundations are not like other traditional concrete methods, as they can be installed in any type of weather, no preparation of the site is needed, and there is no time needed for concrete to cure.
Our Light Pole Foundations Can Be Used For:
Street Lighting
Parking Lot Lighting
Decorative Light Poles
Highway Signage
Monopoles
Foundation Support
Contact Tar Heel for Your Light Pole Needs
If you are in need of light pole foundation installation, then look no further than Tar Heel Foundation Solutions. Tar Heel Foundation Solutions offers the Charlotte and surrounding areas expert light pole foundation installation services. To check our service area, click here. If you are interested in a quote, please click the button below. We look forward to hearing from you!
To learn more about the services we offer and for helpful and informative videos, visit the Tar Heel Foundation Solutions YouTube channel! You can also read more great articles in our blog.