Should I Be Worried About My Sloping Floors?
Sloping Floors May Be a Sign of Foundation Problems
You started to notice it subtle at first, but now you are sure: You have sloping floors in your home. It is very natural to be concerned. When should your concern turn to worry…and action? Certain symptoms coupled with sloping floors should not be overlooked, and the amount of sloping that you see should be taken into account. This is true for sloping floors in an old house or a new house. Sloping floors could mean that you have structural damage to your home's foundation, as well as possible floor joist and waterproofing issues. Let's take a look at what you should be watching out for and when you may need sloping floor repair.
Signs You May Need Sloping Floor Repair
When you have a combination of sloping floors and another symptom, this should be cause for elevated concern. Look for these additional symptoms:
---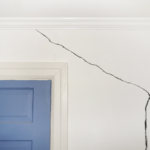 Wall cracks: Large wall cracks, specifically diagonal cracks radiating out from door and window frames coupled with sloping floors should be cause for concern. This included ceramic tiles and drywall.
---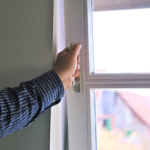 Sticking Doors & Windows: An indicator of a shifting or sinking foundation, sticking doors & windows along with a sloping floor may be a sign of foundation failure.
---
Drywall cracks/new home: If you have a new home and have discovered wall cracks that are larger in size, and also have sloping floors, your foundation could be sinking and shifting.
---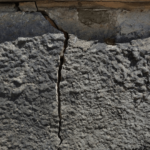 Foundation & slab cracks: You may notice them first, or after you notice your sloping floor, but together, alarm bells should be ringing. Contact the professionals at Tar Heel Foundation Solutions for any of these issues to set up an inspection and receive a quote!
---
How Much Does Your Floor Slope?
It does not matter if your home is old or new, how much the floor is sloping matters. A good rule of thumb is for a 20-foot long floor if your floor slopes less than 1 1/2 inches you do not have a problem, but for the same size floor if you have a 2 inch or more slope then you should have your foundation inspected. In any case, if you sloping floor causes you to worry, do not overlook it. Tar Heel Foundation Solutions can inspect your floor, let you know if sloping floor repair is recommended, and offer one of our foundation repair solutions that best fits your repair needs.
Tar Heel Foundation Solutions are Sloping Floor Repair Specialists
If you are ready for answers regarding your sloping floors, Tar Heel Foundation Solutions are your foundation repair specialists. We can provide you with an inspection, and give you a quote for your specific repair needs. At Tar Heel Foundation Solutions, we use products from ECP (Earth Contact Products), an industry leader in American-made foundation repair solutions. We are the structural contractor that can fix sloping floors! Contact us today, we would be honored to work in your home.