Signs of a Bad Foundation
Whether you own a home with a few problems, or are in the market for a house to call home, there are a few things you should be aware of when it comes to foundations. Home inspectors will check for obvious signs of a bad foundation like water damage, large cracks, and structural damage, but there are a few other things you should take into account as well.
It should be noted that the majority of foundation problems are quickly and easily fixed by a professional. Most foundation issues stem from the soil beneath the foundation, and not the foundation itself. Owning, or purchasing a home with foundation issues can be scary, but when you hire a professional foundation repair contractor, trust that they have the right tools, expertise, and skills, to permanently address these issues.
Signs of a Bad Foundation
Experts likely won't consider a home with foundation problems a "bad foundation." As we mentioned earlier, most foundation issues are easily addressed and resolved with the right equipment and repair products. However, if you are in the process of buying a home, it's good to know a few key things to look out for if you're looking for a home that doesn't need repairs.
Common Foundation Problems: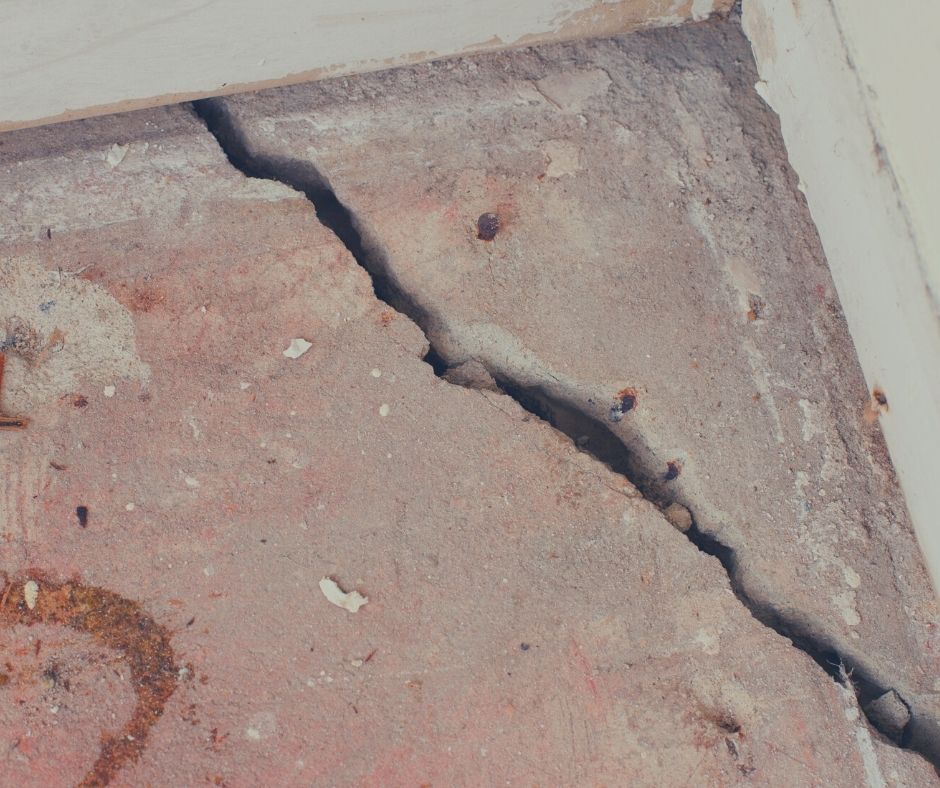 Drywall cracks
Ceiling cracks
Cracks near windows and doors
Windows & doors that stick
Doors that open or close on their own
Vertical cracks in the foundation
Horizontal or "stair-stepping" cracks in the foundation
Cracks in foundation floor
Water or rust-colored stains in the foundation
Sloping floors
Leaning walls
Musty smell in basement or crawlspace
Mold
Crumbling concrete on floors or walls
Just to reiterate, common foundation problems aren't necessarily signs of a bad foundation. These are simply the things you should look out for if you're looking for a home that doesn't need foundation repairs. If you are a homeowner that is experiencing some of these common problems, you're going to want to address these issues and seek repairs to prevent future damage. Usually, once foundation repairs have been properly addressed, you won't have to worry about further problems.
Any foundation problems need to be inspected and assessed by a professional foundation repair specialist. A regular contractor is not going to be able to solve the underlying problem by patching drywall or filling cracks.
Contact Tar Heel Foundation Solutions for Foundation Repairs
If you're in our service area, contact us for foundation repairs! We are a full-service foundation repair team that utilizes quality products, and proven solutions for foundation issues. Schedule a foundation inspection and we will come up with a repair solution that's both effective, and efficient for your foundation's needs.