Foundation Repair & Crawl Space Encapsulation in Winston-Salem, NC
When everything is working well with the foundation or crawl space of your Winston-Salem, North Carolina, home, you probably don't pay attention to them at all. They are out of sight and out of mind. When your home needs foundation repair or crawl space repair, however, the signs seem to be everywhere you look.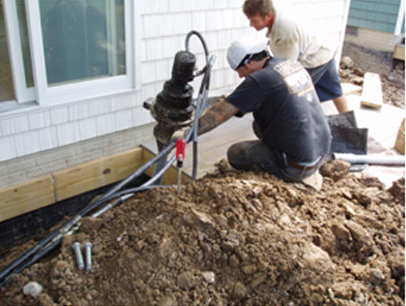 Once the signs of foundation failure or crawl space moisture problems rear their ugly head, there are consequences to ignoring them. These range from structural issues to even, in the case of mold growth, health concerns. That is why if you suspect that your home's foundation isn't supporting your home properly, it is time to call a foundation repair expert like Tar Heel Foundation Solutions.
We are available year-round for numerous types of foundation repair, from helical piling installation to wall crack injections. This allows us to tailor the solutions to your specific problem. Our top of the line products will keep your home safe and secure for years to come.
Learn More About Our Services For Winston-Salem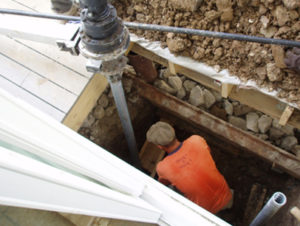 Foundation Repair
Foundation issues can cause a laundry list of problems throughout your home, including:
Wall cracks
Foundation cracks
Sloping floors
Sloping chimneys
Sticking doors and windows
These issues can in turn cause other problems. Nobody enjoys coming home to water in their basement, but having foundation cracks or problems can cause excess moisture and standing water to accumulate in both your crawl space and your basement.
In some cases, minor foundation issues can be fixed with techniques such as pressure grouting. When your foundation needs more support than the underlying soil can provide, however, we use only the best.
Tar Heel Foundation Solutions uses quality Earth Contact Products (ECP) products, an industry leader in steel push piers and helical piers. After being installed down to a load-bearing strata of soil by the expert technicians at Tar Heel, these piering systems can support the weight of your home as well as lift and level it as well. This will eliminate any future foundation issues caused by settlement.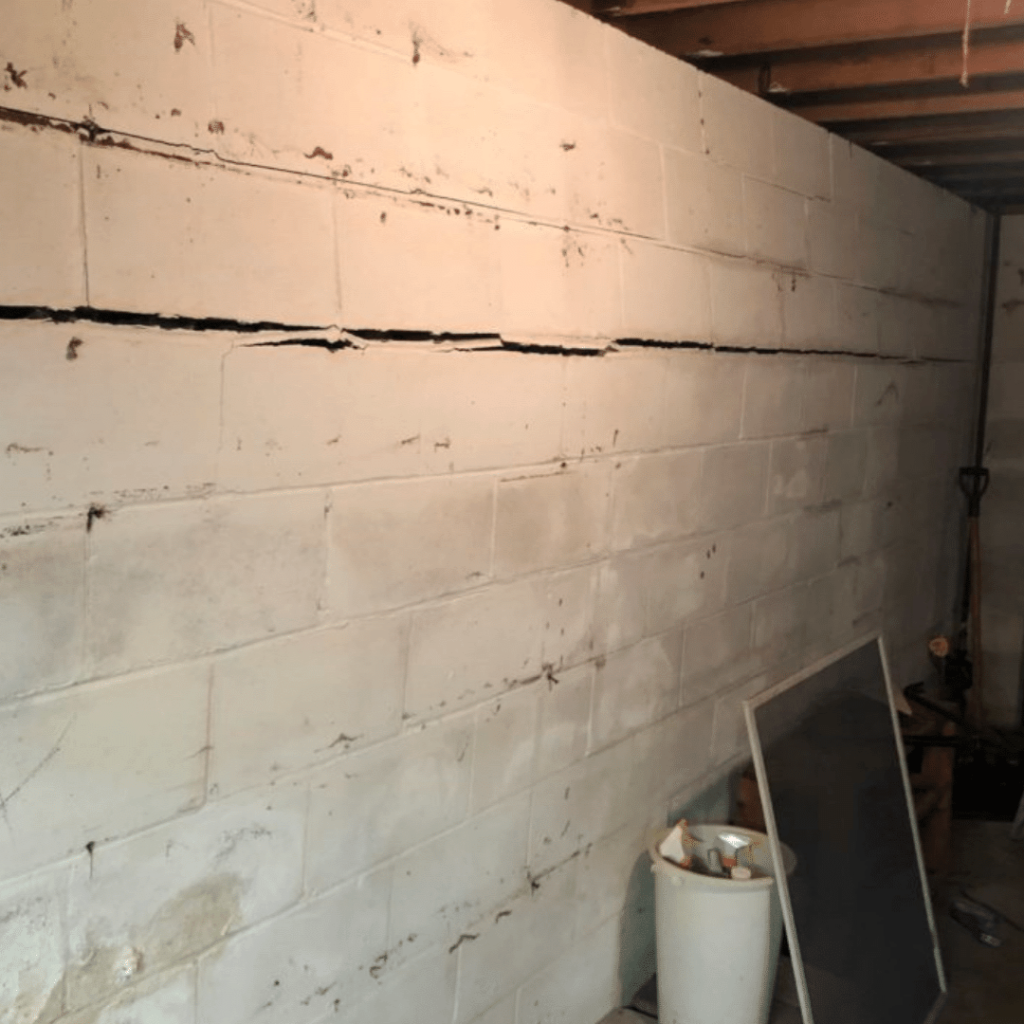 Bowing Wall Repair
Along with foundations, our quality ECP products can also fix and stabilize bowing walls.
Foundation issues or excess pressure from saturated soils can cause basement walls to weaken and start to bow.
We can install products such as helical tiebacks and carbon fiber strips to stabilize your basement walls, allowing the cracks to be patched and securing against further structural issues.
New Construction
If you are building in an area with unstable soil, or if you just want to head off any future foundation problems, Tar Heel has a solution.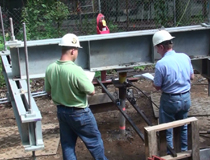 We offer helical torque anchors, which can be installed prior to construction and tied into the gridwork before concrete is poured.
It is easier to put piers in before the structure is built and the building is in use. It also eliminates the inevitable foundation issues that weak soils will cause.
If you're in need of any foundation repair in Winston-Salem, North Carolina, contact Tar Heel Foundation Solutions for the best service available. No problem is too big or too small. Our qualified staff will assess the damage and find the best foundation repair solution for your Winston-Salem home.
Crawl Space Repair & Encapsulation for Winston-Salem Homes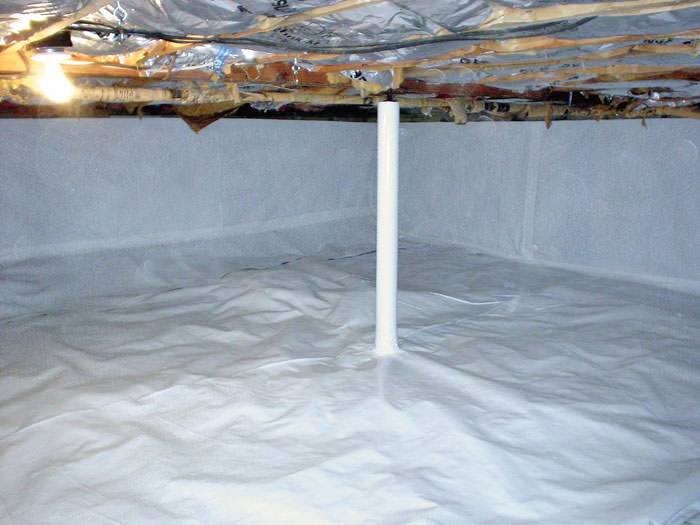 Have you begun to notice a musty smell in your house? Are your floors beginning to sag? If so and if you have a crawl space, the issue likely lies there.
Moisture can wreak havoc on crawl spaces, and it doesn't have to flood for problems to arise. Even persistent high humidity levels can spur issues ranging from mold and mildew growth to pest infestations to wood rot.
The answer is crawl space encapsulation. In crawl space encapsulation we will use a vapor barrier that is placed over all exposed surfaces, including the floor, and other products to seal off your crawl space to moisture.
If crawl space moisture has begun to do damage already, however, simply sealing off the crawl space isn't enough. You also must repair the existing problems. We can use concrete masonry unit piers to support weakened joists or, if the wood rot has left the joists too badly damaged, replace the joists altogether.
Used together, crawl space encapsulation and repair can both solve your crawl space's current structural problems while also preventing any from coming back.
Foundations for Boardwalks, Light Poles, & More
Helical anchors work in more than just homes.
Are you installing a boardwalk over muddy soil? Helical piers can give it the stability needed to avoid it becoming a sinking mess.
We also have experience installing light pole foundations from ECP, anchoring the poles below the surface to give them the stability needed to withstand the worst that North Carolina weather can throw at them.
If you have a retaining wall that is beginning to lean or buckle, we also have solutions to fix those, ranging from using helical tiebacks in the manner that we would fix a bowing basement wall or installing soil nails for stability.
Turn to Tar Heel for Your Foundation Repair Needs
At Tar Heel Foundation Solutions, we pride ourselves on using top quality products to give you the right foundation repair fix for your house. If your Winston-Salem home or business is experiencing foundation issues call us today for a free estimate.