Slab Repair Solutions
Tar Heel Foundation Solutions Helps North and South Carolina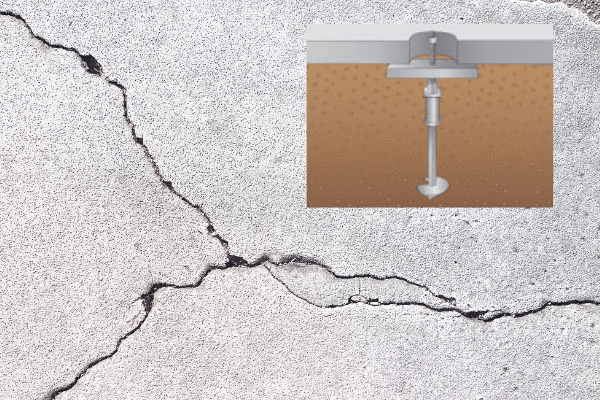 Are you experiencing cracks in your concrete slab at home? If you are becoming concerned about your slab, and reside in North or South Carolina, Tar Heel Foundation Solutions provides slab repair services that can help you. You can refer to our service area page to discover if you are located within our large service area. We provide services to repair your cracked and time worn slab to return it to a safe, secure foundation for your home.
What We Can Do to Help
You know you have cracks, and may suspect shifting or sinking, but you may not be aware how slab repair is completed. At Tar Heel, we utilize Earth Contact Products (ECP) helical slab brackets (also called piers) in order to stabilize and make your foundation structurally secure. These piers serve as earth anchors and are drilled into the earth below your foundation past any unstable soils into the strata below, thus anchoring the slab to prevent further shifting, cracking, or sinking. Features of helical slab brackets include:
Preferred method of slab repair by most professional foundation repair contractors and engineers
Load bearing capacity to support nearly any time of home's foundation.
100% field tested to verify their capacity
Installed in the interior of the home
Considered the industry's "Very Best" in slab repair solutions.
North & South Carolina, Slab Repair is Only a Call Away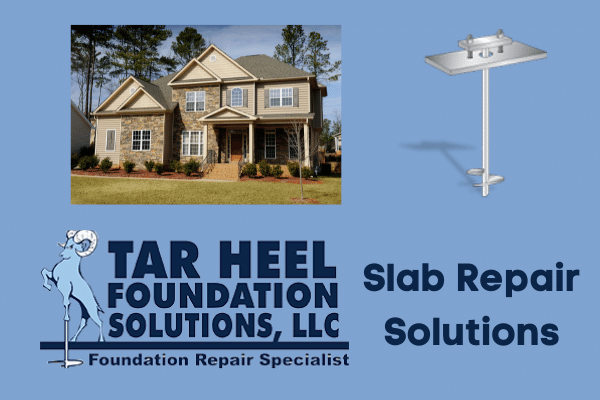 If you are located within our service area within North and South Carolina, please contact us today to schedule an inspection. We will take a close look at your concrete slab, and determine the appropriate foundation repair solutions to get your foundation back on track. We pride ourselves in providing both quality repair products, as well as efficient and effective service that will solve your problem! We come to you, to give you peace of mind and a safe secure home.