About Tar Heel Foundation Solutions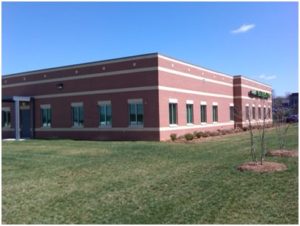 Tar Heel Foundation Solutions has the experience and knowledge to find the most cost-effective solution to a variety of issues. We provide rock solid results, along with unprecedented customer service before and after the job has been completed. With the large amount of experience we have acquired over the years, we believe it leaves us uniquely qualified and prepared to help with your potential foundation problems.
At Tar Heel Foundation Solutions, experience equals quality. Our products are tried, time-tested and proven to work and our Lifetime Warranty gives you the peace of mind you deserve. Our foundation repair consultations are free, so contact Tar Heel Foundation Solutions and let us see what we can do for you today.

In North and South Carolina we specialize in Foundation Repair, New Construction Pilings, and Commercial Deep Foundation Construction. As the top piling contractor in the area, you can count on us for tiebacks, soil nails, helical piers, and underpinning work. Our cost-effective solutions, professional installations, and unparalleled pile testing ability sets us apart from our competition.
Our Solutions
Commercial Construction Pilings
Federal and State Work
Foundation Repair
Helical Boardwalk Foundations
Underpinning
DOT Tiebacks and Soil Nails
Retaining Wall Repair
You can depend on Tar Heel Foundation Solutions for many services, as we are the leading crawl space and foundation repair company in North Carolina.
Why Choose Tar Heel Foundation Solutions?
Don't get just anyone to work on your Charlotte home. Your residence is where you spend your time over the course of your life, and you want it to be in the best hands possible. The professionals at Tarheel Foundation Solutions truly care about you and your home, and we understand that if your foundation repair is not done properly, then it will lead to more problems, including possible health concerns.
Call the professionals at Tarheel Foundation Solutions today. We will send one of our highly trained foundation and crawl space specialists over to review your concerns and go over any needed repairs. We will take the time to explain the process and make sure you are satisfied from beginning to end.