When to Worry About Foundation Cracks
Your home is typically the largest purchase you'll ever make, so it can be scary when something goes wrong. Understanding the different types of foundation cracks that can happen and when you need to take action can help reduce some of the worry. Learn more about different types of cracks there are, and when you need to worry about foundation cracks.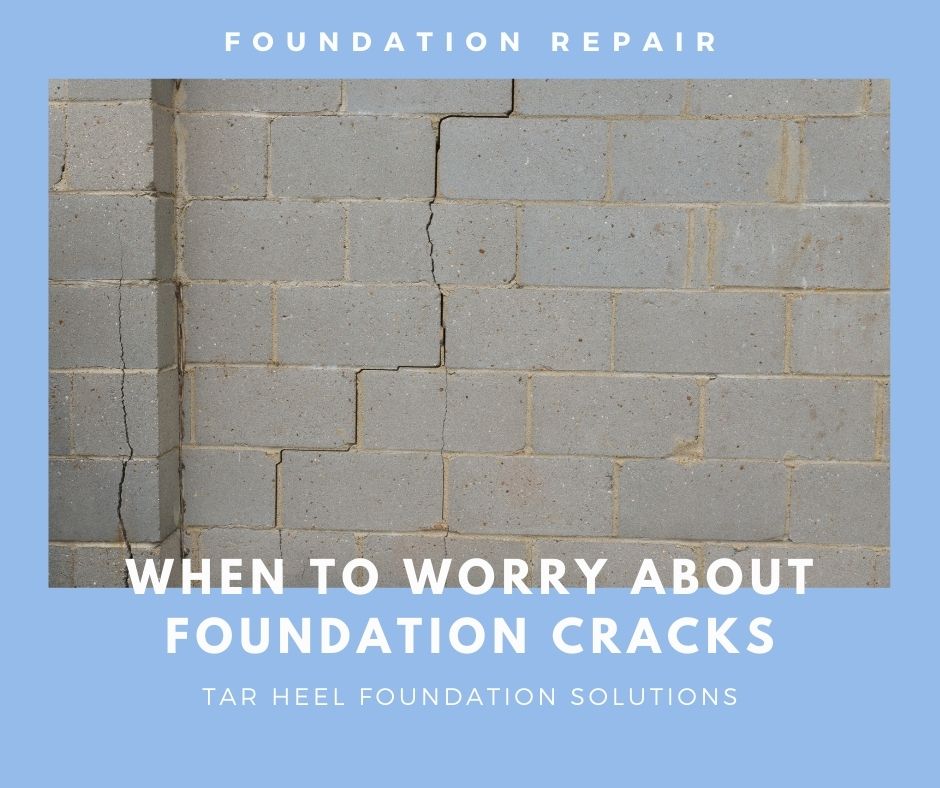 When to Worry About Foundation Cracks
Hairline Foundation Cracks
Hairline cracks are small cracks that are caused by a sudden loss of water from the surface of concrete before it has set. The quick loss of moisture on the surface causes the concrete to shrink and crack. These cracks are small, and only appear on the surface. This type of crack is usually not a cause for concern.
Vertical Cracks in Walls
Cracks that run vertically in walls are a different story. These types of cracks happen because there is some sort of soil movement below your foundation. Vertical cracks happen when your foundation is sinking, settling, or sagging. You'll usually catch these cracks near tops of windows, doors, and walkways, and usually only in one area of the home.
Vertical cracks in foundation walls can be a little more worrisome. Although in most cases, vertical cracks aren't structurally damaging, it is important to get these cracks repaired as soon as possible. Vertical foundation cracks can allow water, moisture, and other materials to enter your home.
Horizontal Cracks in Foundation
Horizontal cracks in foundations, or walls in general are a cause for concern. This orientation indicates structural failure and needs to be taken care of by a professional. Horizontal cracks in foundations are caused by hydrostatic pressure on the exterior of the foundation.
Fixing this problem often involves reconfiguring your waterproofing systems as well. Horizontal cracks happen because the water around your home hasn't been rerouted correctly and has been left to build around your foundation.
Contact Us to Fix Your Foundation Cracks
Contact Tar Heel Foundation Solutions today for all of your foundation repair needs in Charlotte and surrounding areas. We are your foundation repair experts!