Foundation Repair in Blythewood, South Carolina
The experts at Tar Heel Foundation Solutions are proud to help the property owners of Blythewood, South Carolina with their foundation repair needs. Our professionals know the area and after inspecting the property can determine the best solution for stopping the cause of the problem and the best solution to repair the issue. Our number goal is to make sure your home or business is strong and stable.

Foundation Failure Warning Signs in Blythewood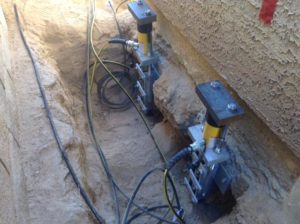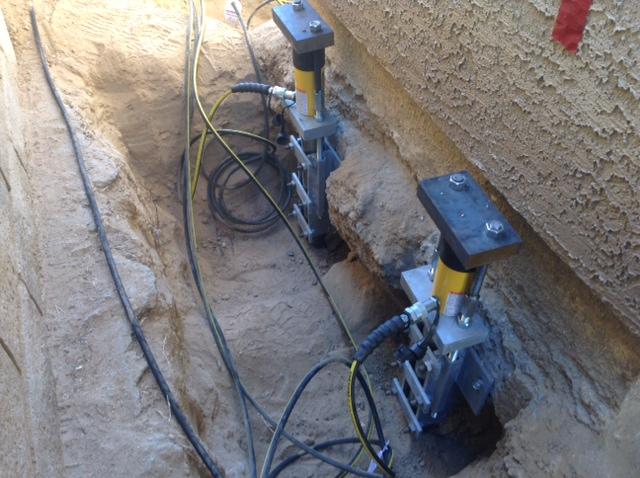 There are warning signs of foundation failure that you should watch out for. While these symptoms might seem simple by themselves, they could be the effect of a bigger foundation issue. Look out for sloping floors, wall cracks, leaks, leaning chimneys, and foundation cracks. If you notice these symptoms give us a call! Our specialist will come to your property and give you a free estimate. They will determine the best solution for your situation and use our proven techniques and products to solve the problem.
Here are signs to watch out for when it comes to foundation problems:
Bowing or leaning basement walls
Cracks in floors or walls
Leaning chimneys
Stairstep cracks in brickwork
Sticking doors or windows
Water stains on floor and walls
We use Earth Contact Products (ECP) tools and products when it comes to foundation repair. These American-made products are the very best in the industry. Their tools have been load-tested and are proven to last. The products you may see us using include helical tiebacks, helical piers, and soil nails. Sometimes we have to tackle the problem at the source.
Professional Foundation Repair Service for Blythewood
No matter what your foundation repair need is, you'll find that Tar Heel Foundation Solutions is the answer to your problem. Our foundation repair service has been helping commercial and residential properties around Blythewood for years. We have the experience and products to make sure your home or business is strong, stable, and secure.
Contact us for all your foundation and other structural repair needs. We'll provide you with a free inspection and estimate and will work with you make sure you are happy with the project from beginning to end.
Tar Heel Foundation Solutions is proud to serve the Blythewood, SC area for all of your foundation repair needs.
Our Solutions
Commercial Construction Pilings
Federal and State Work
Foundation Repair
Helical Boardwalk Foundations
Underpinning
DOT Tiebacks and Soil Nails
Retaining Wall Repair
Give us a call today for your free estimate. Find out what we can do for you!