Foundation Repair in South Carolina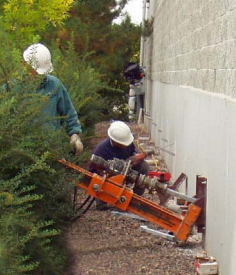 South Carolina is a diverse region, with the Atlantic Ocean on one side, and Savannah River on the other, you will find all types of geographical situations in between. Different soil and groundwater conditions throughout the state make for possible problems in your foundation, basement, or crawlspace. Tar Heel Foundation Solutions are the number one specialists in South Carolina for foundation repair.
For all of your foundation repair needs in South Carolina, let Tar Heel Foundation Solutions provide you with the professionals and the products to fix all your foundation repair projects.
Foundation Repair Solutions in South Carolina
In South Carolina, we specialize in foundation repair, new construction pilings along with commercial deep foundation construction. Tar Heel Foundation Solutions is proud to be your number one contractor for piling repairs in the South Carolina region.
We service many of the major cities and surrounding areas such as Rock Hill with our underpinning and foundation repairs. South Carolinian homeowners can count on us for all of their helical pile, brick repair, and tieback issues. Residents can call on the professionals at Tar Heel Foundation Solutions to take care of any new construction and crawl space repairs. For any foundation crack issues you might have, we have got you covered.
Our cost-effective solutions, professional installation techniques, and unparalleled pile testing ability set us apart from our competition. Please contact us if you are located outside our immediate service area. One of our highly trained staff will be happy to assist you in setting up an appointment time for one of our service team members to come out and survey your issues. They will give you an affordable way to repair your home. We look forward to working with you for all of your foundation needs.
For a free estimate call today!
Our Solutions
Commercial Construction Pilings
Federal and State Work
Foundation Repair
Helical Boardwalk Foundations
Underpinning
DOT Tiebacks and Soil Nails
Retaining Wall Repair