What is Soil Remediation and When Do You Need It?
Contaminated Soil Can Play a Large Role in Your Health
The soil around your home may be contaminated and you may not even be aware of it. Soil contamination can happen for a number of reasons, and it can have a huge impact on your health and the health of your loved ones. At Tar Heel Foundation Solutions, we provide a service called Soil Remediation, which is the process used to purify and revitalize the soil. So what exactly is this service, and when do you need it? Let's take a deeper dive into the process and how it works.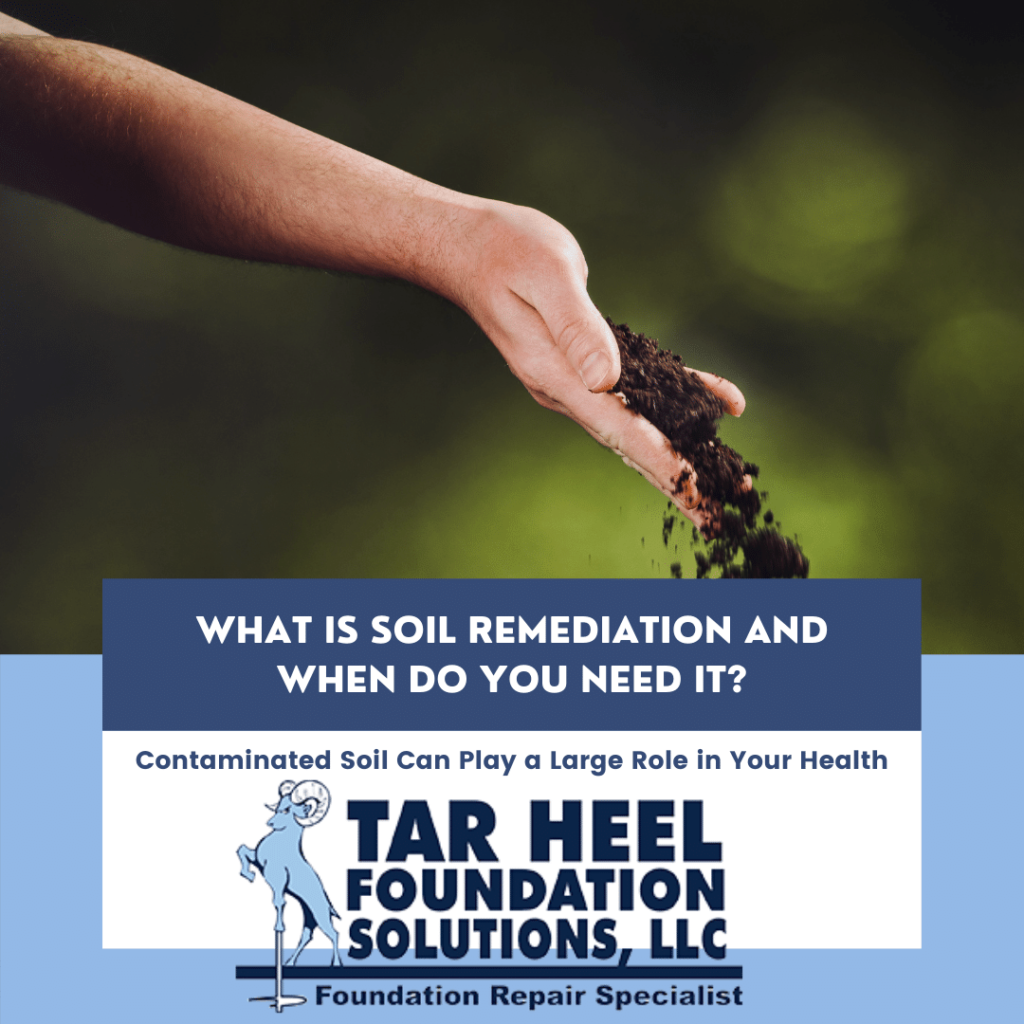 Reasons Soil Becomes Contaminated
Soil contamination is generally caused when man-made chemical materials enter the natural environment of soil. This happens often in these areas:
Areas of industrial activities and projects
Places where agricultural chemical runoff occurs
Incorrect disposal of various waste products
If you live in an area that poses the above risks you may need to consult soil remediation professionals. If your soil is affected, you can come into contact with the contamination in a couple of ways:
Come in direct contact with the contaminated soil
Inhale the soil and contaminants
Ingest groundwater (such as well water)
So what is the process of soil remediation?
Soil Remediation Take Place in Two Different Ways
There are two types of processes implemented to complete soil remediation:
Excavation and dredging: This process is commonly used by foundation repair specialists. This process works by extracting the contaminated soil that is considered unrecoverable and transporting it to a landfill dedicated to this purpose. Once that is complete, we replace the contaminated soil with purified soil.
Pump and treat method: In this process, we remove the soil and purify it of any contaminants that it may contain before being returned to its original position. Once this is done, the clean water is pumped back into the soil.
If You Have Concerns About Your Soil Contact Tar Heel Foundation Solutions
If your soil is in a high-risk area and you have concerns about it, Tar Heel Foundation Solutions is here to help! At Tar Heel, we can provide you with soil remediation services to help keep you, your home, and your family safe and healthy. To learn even more about the process, or to set up soil remediation services, contact us today.